Which Industries Benefit From Freight Transport Services In New South Wales?
Different industries may need the help of trusted freight transport services in New South Wales. If you need the support of transport companies, consider your industry first. What are the products you want to transport? Does your shipment need any special regulations or expertise? Industries from all fields can seek the help of freight shipping.
Whether you want to transport small shipments twice a month or require a reliable company to meet your everyday shipment needs, expect a company that treats your cargo legitimately and with much care.
From The Medical Industry To Carrying Electronic Products, Transport Companies Serve 5 Diversified Sectors: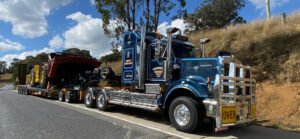 Pharmaceutical Industries
Pharmaceutical industries have a strict set of rules and they also deal with FDA regulations. A minor mistake in documents or shipping procedures can lead to heavy losses, whether it is money or life. Life-saving medicines should be reached at the destination fast and with immense safety.
Experienced freight transport services in New South Wales are familiar with handling sensitive cargo, processing the paperwork, keeping organized records, and more. Quick delivery and proper precautions are two essential aspects of pharmaceutical industries and transport freight services deal with these issues properly.
This industry requires special handling skills for transporting products. Sometimes cosmetics come in glass containers of small sizes. These products can break easily if not transported with care. Besides, most cosmetics companies require temperature-controlled trailers to protect the products from excessive heat and sunlight. Theft is very common in this sector.
So, shipment security is a great priority in this sector. Professional freight shipping companies have the efficiency and knowledge to serve the best cargo for this industry with the utmost care.
Electronic items such as computers, televisions, tablets, mobile phones, and others require specialized care during shipping. Not only they are expensive items but they are the target of the robbery. Electronic manufacturers partner with reliable freight transport services in New South Wales to transport their cargo to their destination on time and with the highest security.
Besides, weather safety or temperature control is a key aspect of handling electronic items. Electronic products need clean and dry trailers. For enhanced safety, freight shipping agencies monitor and track the shipment process and ensure the fast and safe arrival of products.
With the increase in the e-commerce industry, online delivery has become a common thing for purchasers. Customers always look for fast delivery. If you partner with a reliable freight transport company, you can offer legitimate, safe, and quick shipments and stay ahead of competitors.
Holidays like Halloween and Christmas come once a year. With the help of professional freight transport services in New South Wales, your seasonal business can move on smoothly with no delay in delivery and no damage to goods. To cut down excessive inventory costs and to ensure timely delivery of seasonal goods, choose an experienced freight shipping company.
The major reasons for hiring freight transport services in New South Wales are expediency and reliability. They are efficient for both international and domestic shipments. Industries use to transport freight services to meet demands, work efficiently, and build a consistent reputation.
If your business needs to deliver goods to destinations safely and quickly in New South Wales, contact Turner Heavy Haulage. You have efficient transportation and logistics consultations with the company.