What is Haulage Insurance and Why it is Important?
Haulage insurance serves the necessities of transport agencies using particular insurance policies. For oversized load transportation in New South Wales, there are certain conditions defined by insurance companies, such as the overloading of goods. Transport insurance offers coverage against a range of risks and liabilities related to trucks and business. No matter how challenging the fleet of oversized loads is, businesses have a smooth operation with the right truck insurance. From single-vehicle transport to operating large national fleets, for safe heavy equipment transport, haulage insurance is essential for businesses.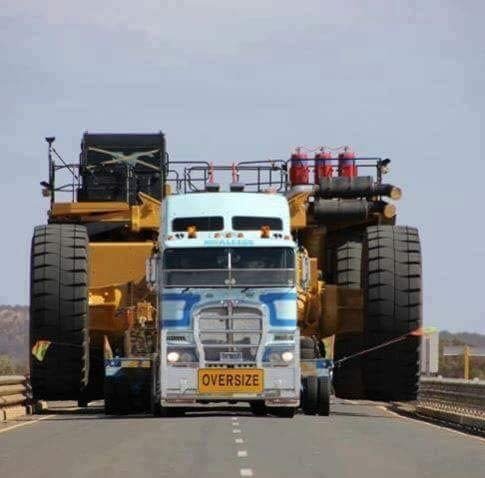 List of things covered by reliable haulage insurance
Accidents:  Damages caused because of accidents
Natural Calamities:  Extreme weather and calamities like floods, storms, and thunders
Theft and Vandalism:  In some unfortunate circumstances, such as theft, losses are covered by haulage insurance
Personal Accident Coverage:  Personal accident coverage is a support to take care of owner-drivers in case of death or injury because of accidents
Third-party losses:  During the oversized load transportation in New South Wales, if your vehicle causes any damage to individuals or properties of clients, transport insurance ensures financial needs.
Having the right haulage insurance helps you stay free from legal obligations. Thus, it is a smart financial move to get the benefits of transit insurance for heavy machinery transport in New South Wales.
Importance of haulage insurance
Although any insurance policy can seem expensive, particularly for small businesses can bear expensive mistakes if not covered by an insurance policy. Also, companies may experience legal harassment for not having the right insurance coverage. Therefore, having the right transport insurance is essential to meet legal business operations. The benefits include:
1. To protect your investment 
Heavy equipment transport is a large financial investment. it can lead to costly expenses to fix issues if anything happens wrong. Haulage insurance protects your cargo by offering financial support if there is anything wrong happened during the transport.
As there are many risks and liabilities during oversized load transportation in New South Wales, you have peace of mind and safety with the right insurance policy. You may think nothing will happen with a reliable service provider, but accidents can occur anytime. You should be well prepared to face any uncomfortable circumstances by hiring a reliable haulage insurance policy. In such cases, you can fix everything with no additional financial strain.
2. Downtime insurance cover
If your heavy vehicle is the only way to support your financial requirement, you may have financial strain if you cannot operate your fleet due to damage or other losses. Downtime insurance cover keeps you moving. The insurance provider offers financial support to help you fix issues related to your vehicles. Besides, you have everyday expenses until your vehicle returns to the road.
3. Covers incidents both big and small 
A minor incident like chipping of the windshield can be expensive to repair and it can hinder your business operations. Transit insurance for oversized load transportation in New South Wales not only covers large accidents, but you have financial coverage for minor incidents as well.
Here at Turner's Heavy Haulage, we offer customized haulage insurance solutions to ensure you are covered in every aspect of your business. Our experts help you find the policies for oversized load transportation in New South Wales. To continue operations of heavy machinery transport, contact our professionals now and get a free quote also.